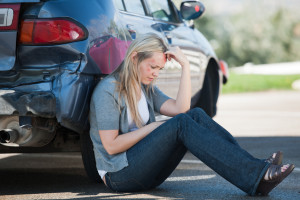 There is a new catastrophic impairment definition in Ontario that applies to all vehicle accidents that occurred after June 1, 2016. The Government of Ontario implemented these changes to the standard accidents benefits schedule (SABS) as part of a group of reforms aimed at reducing auto premiums. This new definition will have an impact on people injured in car accidents who are seeking benefits from insurance companies.

It is important to understand what these catastrophic impairment changes in Ontario mean for victims of vehicle accidents.
Catastrophic Impairment Definition in Ontario
The new definition for catastrophic impairment in Ontario is designed to ensure that accident victims who have sustained serious injury receive fair treatment. The Government worked in combination with health professionals to create the new guidelines and definitions.
Under the new definition, there are new criteria for traumatic brain injuries, vision loss, amputations, paraplegia and ambulatory mobility, mental impairment, and behavioral impairment. As well, the changes will introduce a "new process for combining physical with mental and behavioral impairments," according to the Ontario government.
What's New in the Catastrophic Impairment Definition?
There are several significant changes in the new catastrophic impairment definition from the previous definition. These changes have an impact on what is considered catastrophic impairment in Ontario and what is not.
Brain Injury (Over 18)
With the new definition, a brain injury is considered catastrophic impairment if it meets two criteria: There must be a positive finding on a brain diagnostic technology, such as an MRI, showing intracranial pathology, and there should be, an assessment using GOS or EGOS to show vegetative state (after one month), severe upper or lower disability (after six months), or a moderate lower disability (after one year).
Brain injury (Under18)
For children and youth, a catastrophic impairment has to meet one of the following criteria: Positive findings on a brain diagnostic technology for intracranial pathology, in-patient admission to a neurological pediatric rehab facility, or an assessment on the King's Outcome Scale for Childhood Head Injury that shows vegetative state (after one month), severe injury (after six months), or seriously impaired function (after nine months).
Paraplegia or Quadriplegia
To be considered catastrophic impairment, paraplegia or quadriplegia must be assessed on the ASIA Impairment Scale and receive a permanent grade of A, B, C, or D. Catastrophic impairment can also be determined by assessments using the Spinal Cord Independence Measure Version III scale and ongoing impairments requiring urological surgical diversions, bowel routines, and implanted devices.
Whole Person Impairment
In accordance with the AMA's 6th edition guide, whole person impairment is if an injured person has 55% or more physical impairment two years after the accident and has a doctor's note from at least three months after the accident stating that the impairments are unlikely to improve beyond 55%.
Amputation
If an arm is amputated, it is considered a catastrophic impairment. For legs, an amputation is considered a catastrophic impairment if it occurs at the tibia or higher, or if it causes a severe/permanent loss of function according to the Spinal Cord Independence Measure scale.
Total Loss of Vision in Both Eyes
If total vision loss is not due to organic causes and visual acuity is 20/200 even after the use of corrective measures (lenses, medication, etc.), then the vision loss is considered catastrophic impairment.
For further understanding of whether an injury from an accident constitutes a catastrophic impairment in Ontario, it is important to speak with a personal injury lawyer.
Choosing a personal injury lawyer? Taverniti | Vashishth LLP handles personal injury claims ranging from dog bites and car and road accidents to slips and falls and catastrophic claims. We are equipped to handle the most complex legal and insurance issues arising from your accident. To arrange a free consultation with one of our lawyers, call (905)-264-8686.